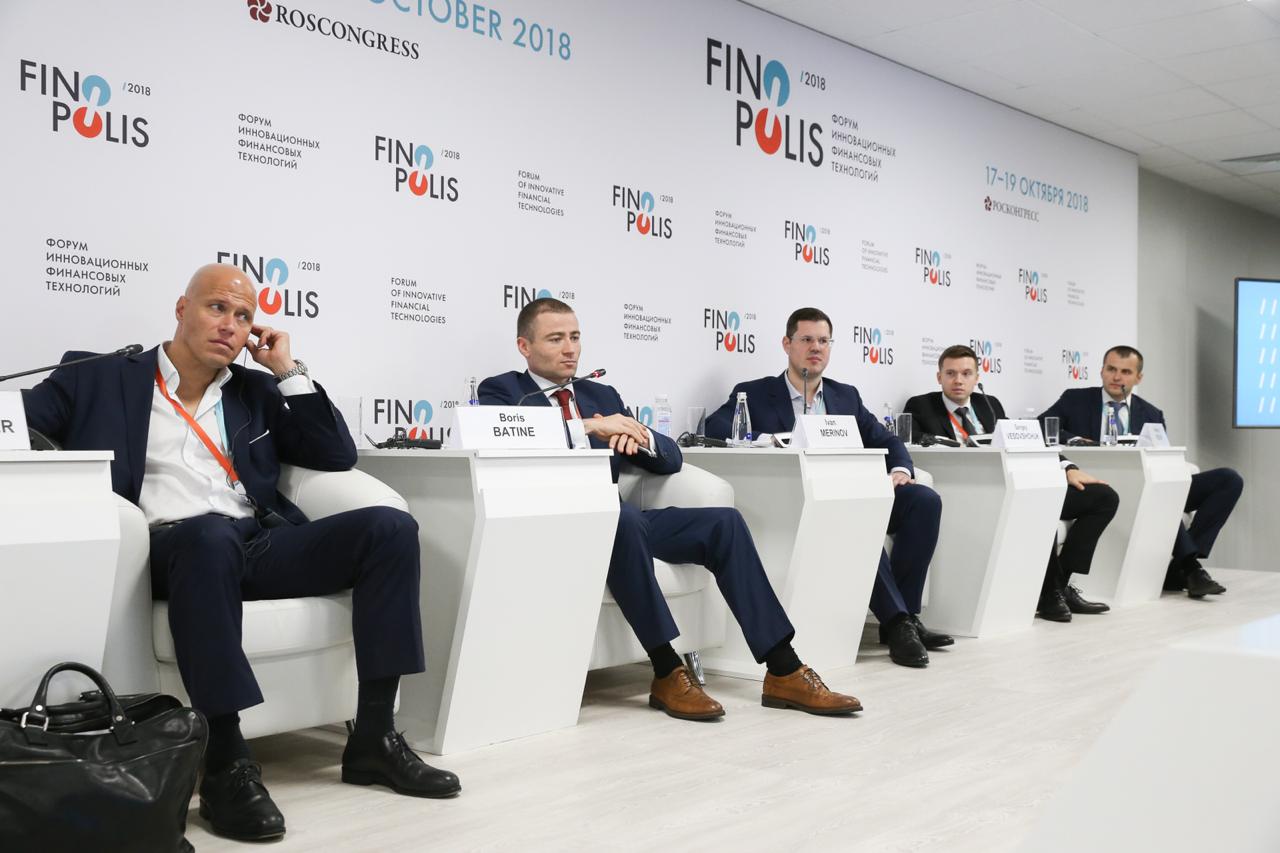 CEO Andre Achtstaetter at the Forum of innovative Technologies in Sochi
Berlin, 25 October 2018 – Following the Invitation of the Bank of Russia, Vexcash's CEO Andre Achtstaetter was honored to speak at FINOPOLIS 2018, the forum of innovative Technologies in Sochi about global trends in Fintech.
On October 18 Andre Achtstaetter has taken his seat on the stage among well-known russian Fintech experts at the Olympic Park Main Media Centre in Sochi, Russia. The forum is focused on analyzing trends and opportunities of modern technologies in the financial sector. With more than 1.500 participants from russian and international companies it is one of the most important and largest platforms in the country.
Moderated by Vladimir Chistyukhin, the Deputy Governor of the Bank of Russia,
Andre discussed global Fintech trends and compared them with russian Fintech technologies to highlight the huge potential in the growing russian Fintech market.
Along with this trend-setting topic, the experts discussed during the panel a new platform solution for SMEs and credit providers, the IT technologies in scoring as well as the russian Fintech companies' experience of working abroad. Due to the importance of FINOPOLIS, russian TV reported in the News.
Andre Achtstaetter summarized positively: "It is a great honor to speak among such experienced Fintech Leaders at FINOPOLIS. It is a great pleasure to exchange Fintech knowledge and to learn from each panel participant. I look forward to the event next year and the new technologies that will be presented."
See the video of the speech by Andre Achtstaetter:
Special thanks goes to the Bank of Russia:
 Vladimir Chistyukhin, Deputy Governor of the Bank of Russia
 and the Speakers:
Alexey Basenko, Chief Executive Officer, SimpleFinance
Boris Batine, Co-Founder and Chief Executive Officer, ID Finance
Ivan Merinov, Chief Executive Officer, SMSFINANCE Group
Sergey Sedov, Director and Founder, RobotZaymer
Sergey Vesovshchuk, Chief Risk Officer, Eqvanta Group
Press Contact:
Nicole Hubert
VEXCASH AG
Heinrich-Heine-Platz 10
D-10179 Berlin   
Mail: [email protected]